See on Scoop.it – SEO WORKSHOP BERLIN: REFERENZEN UND VIDEOS VOM FREELANCE SEO TRAINER BERLIN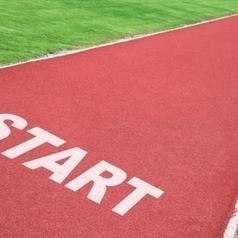 Seokanzler SEO Workshop Berlin Seokanzler Kurzanalyse Es gibt ein Seo Wettbewerb Seokanzler Ich beobachte den Verlauf und schaue mir an was die Kandidaten so machen und
Jeroen Smid's insight:
Hi, can I ask you a favour ? Its Me Jeroen asking you !! Please Read, because you can help me a little bit:
Rightnow 450.000 live competitive websites have been indexed for Germanies biggest live Seo Contest ever on Google Germany with thestrongest and best Search Engine Optimisators Germany has.
Keyword: Seokanzler. Contest ends in 2 days. With just 1 simple page, i am still ranking in the top 100 . http://mesuonnews.com/seokanzler 
Note: no budget, no blackhat, no fancy pictures: just the way I run Seo and online marketing. I joined 3 days ago, because I did not know about it. Ends in 2 days. I am just using my red laptop, no team, no budget. I did not compete, I just wrote something and then they monitored my article.
Here you can see the live stats: http://www.dynapso.de/seokanzler/
And also here:http://www.suchmaschinenmonitor.de/SEOkanzler (look for:http://mesuonnews.com/seokanzler&nbsp😉
I do not expect to go up higher above my position, because you will only find the Mega Multi Seo Companies and Seo Departments of Multinationals doing the thing with teams, several domains, networks and budget.
My Goal is it to be in the top 100. (otherwise Google may start asking me for questions like why in hell it is possibile that a 46 years old guy, sitting on a terras in Turkey, Bodrum, with a red Laptop, plays out major Seo Companies: my answer would be— It takes a dutch guy to do it 🙂 )
As I stated: I am doing this just alone. Maybe you can support me a little bit by sharing and liking this note through FB.
Thank you ! Jeroen (the 46 years old guy with a red laptop sitting on a terrace in Bodrum) http://www.mesuonnews.com/
See on www.ad-hoc-news.de